Information about Najad 34 sailing yacht
Our Maya is a Najad 34 with center cockpit. We bought this boat because it is especially well suited for blue water sailing and has a very stable construction. The Najad 34 is the first model of the Swedish shipyard Najadvarvet AB, which is based in Henån on the island of Orust. The boat is designed as a sloop and was built both with a centre cockpit and (more rarely) a stern cockpit. The variant with the aft cockpit usually has only one cabin, but the salon is much larger.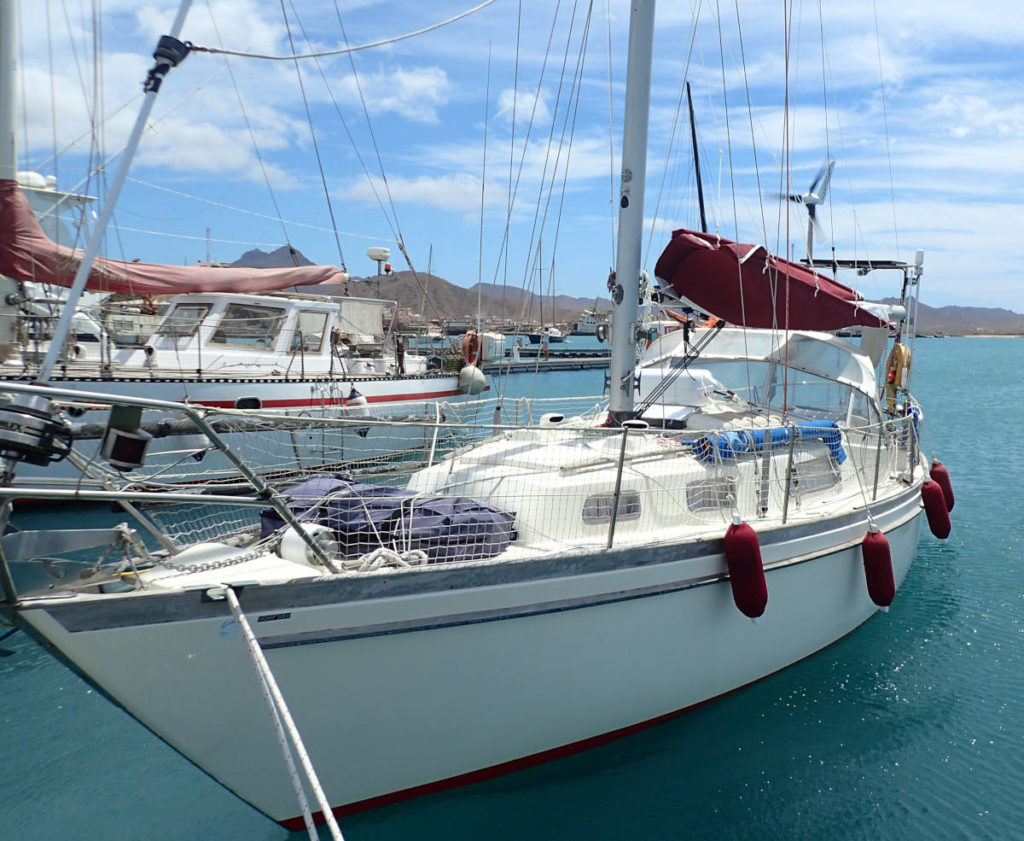 Besides the Najad 34, the designer Ole Enderlein has also designed the Hallberg-Rassy classics, Mistral, Mistress 32, Rasmus 35, Monsun 31, 26, 312, 352, 38, 382, 41, 42, 45 49, the Shipman 28 and the Nord 80. Particularly the Rassmus 35, which was designed about 7 years before the Najad 34, has many similarities. You could almost say that the Najad 34 is a kind of "revised and improved" Rassmus 35.
Technical Specification Najad 34
L.O.A 10.30 m / 10.45 m
L.W.L. 8.4 m
Beam 3,1 m
Draught 1.6 m
Displacement 6 t
Ballast 2,5 t
Sail area approx. 50 m²
Original engine: Volvo Penta MD-17C with 36 PS (our engine Solé Mini 33)
Fuel tank 150 l
Water 220 l
Design & Construction O. Enderlein
Years of production 1972 -1981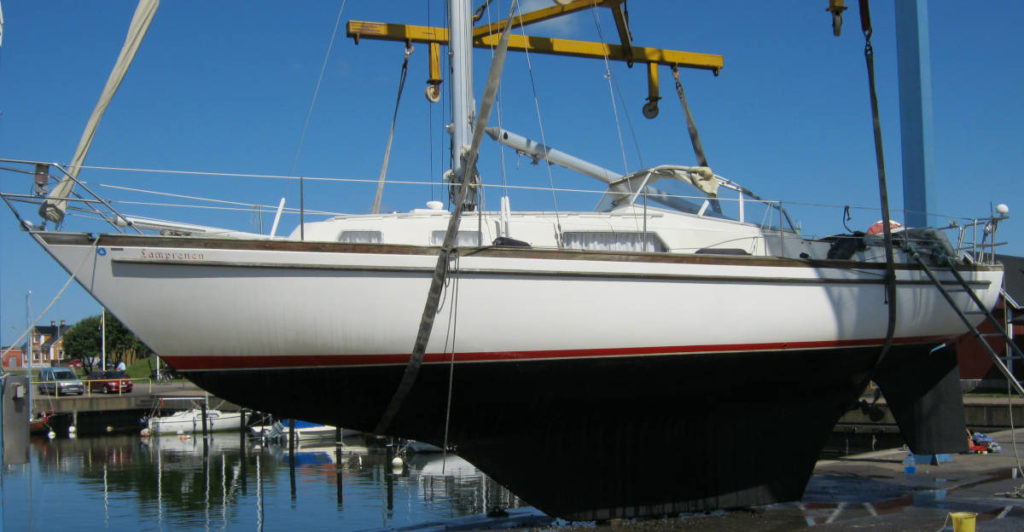 Our (preliminary) conclusion about the boat
As a conclusion, I can probably say that we are very satisfied with this boat so far and the sailing characteristics, even on long offshore trips, are always a pleasure. However, we have to admit that "living comfort" requires some compromises compared to modern boats or catamarans. Nevertheless, we think that this boat is ideal as an entry-level blue water sailing boat.
Further information and references:
https://najad.se/previous-models/
https://sailboatdata.com/sailboat/najad-34
Najad Clubs:
https://najad.se/previous-models/
https://sailboatdata.com/sailboat/najad-34