Our experience with Coppercoat
The treatment of the underwater hull and the prevention of fouling are topics that every ship owner has to deal with almost inevitably. We switched from a classic antifouling to Coppercoat on our boat a few years ago (in winter 2016). Here is a short report with my opinion and experience with Coppercoat as an antifouling replacement.
We were tired of having to treat the underwater hull every year and wanted to prepare the boat for our planned trip. After all, you can't crane everywhere and it is often very expensive… We have heard different opinions about Coppercoat in the run-up to our trip and we are always asked whether we are satisfied with it. That's why I decided to share our experiences here.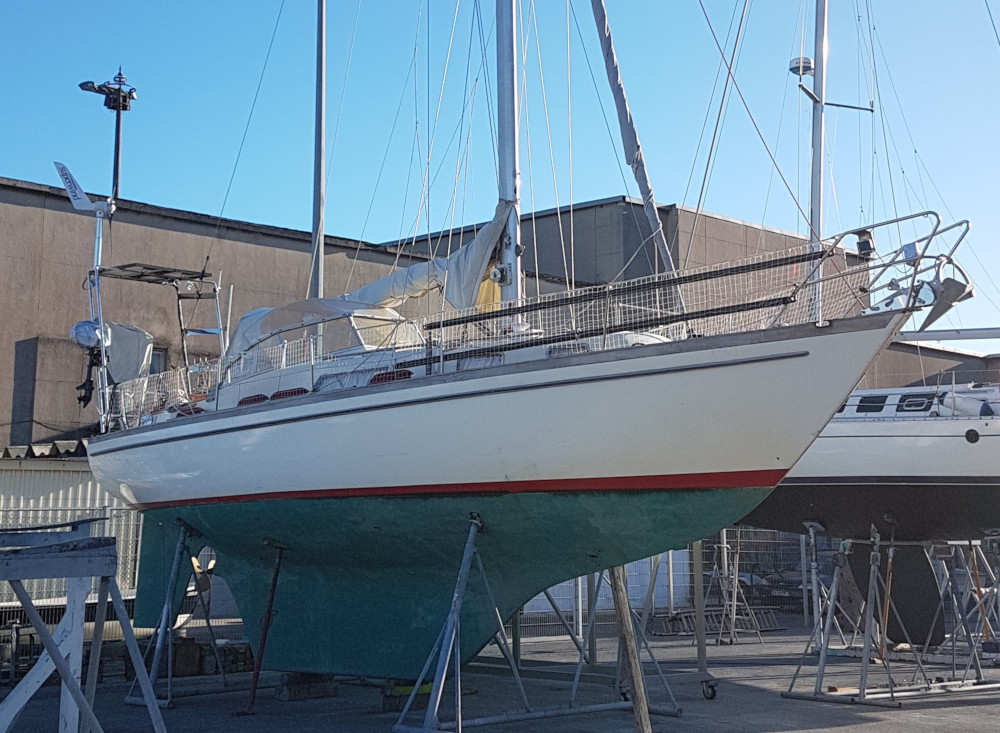 To start with: we are quite satisfied with Coppercoat and would choose it again. The promised advantages in terms of durability have been confirmed for us so far and we are also satisfied with the fouling protection. Another advantage is that Coppercoat, which is in effect an additional epoxy layer on the hull (albeit enriched with copper), is very easy to clean off impurities. We hadn't thought about this before our trip, but there are areas where even the best antifouling doesn't help 100% against fouling, such as some estuaries. I think this is also the crux of the matter, when Coppercoat is suitable and when it is not. While all the long-distance sailors we have spoken to are more or less satisfied with Coppercoat, I think it is fair to say that the anti-fouling is not quite as good as a classic antifouling. For areas with little or medium fouling, this is not a problem, but if a boat is permanently in an area with heavy fouling, then this can be a clear disadvantage. This is especially true if the boat is not regularly in use.
For long-distance sailors, this is usually not a problem because you change the area frequently and the boat is underway regularly. We have met sailors who have been sailing with Coppercoat for over 12 years (and it is still in good condition). Many who use Coppercoat simply clean the boat with a brush from time to time. On our boat, the waterline is unfortunately a bit too low. We have observed this on many boats here in the South Pacific. This may be due to the fact that you need a lot of equipment, but also due to water temperature and salinity (and thus low density). So my tip is to move the waterline up a good bit (10cm might be a good start) before setting off.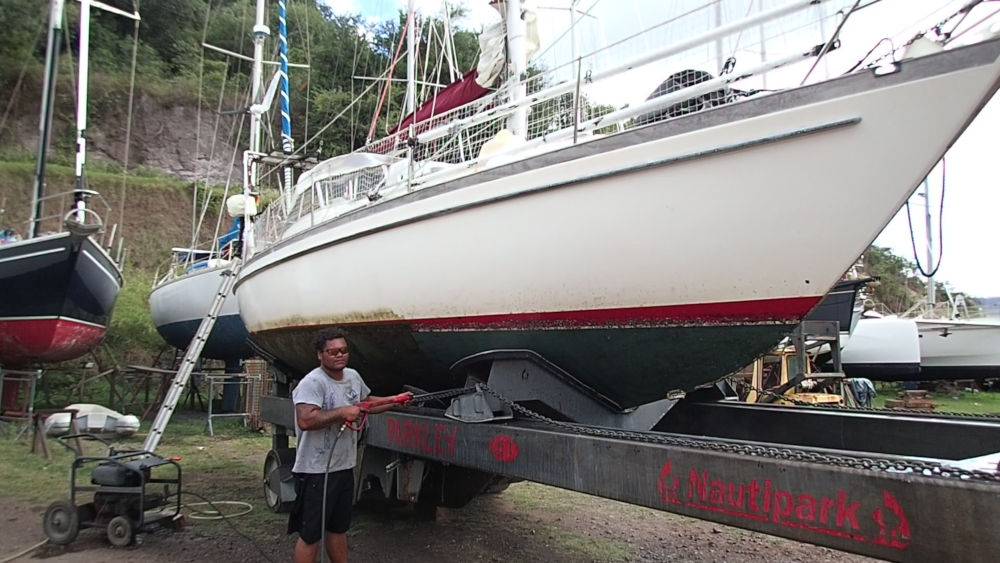 For us, it also means that we can observe the effectiveness of Coppercoat very well here. For us, it has been shown that Coppercoat not only significantly reduces fouling, but also that it is easier to remove what little fouling there is. While we have to work the waterline above the Coppercoat properly to remove fouling, the fouling on the Coppercoat treated area goes away relatively easily. We hope that our Coppercoat will serve us well for a few more years.